Linear colour scale, 10 cm, magnetic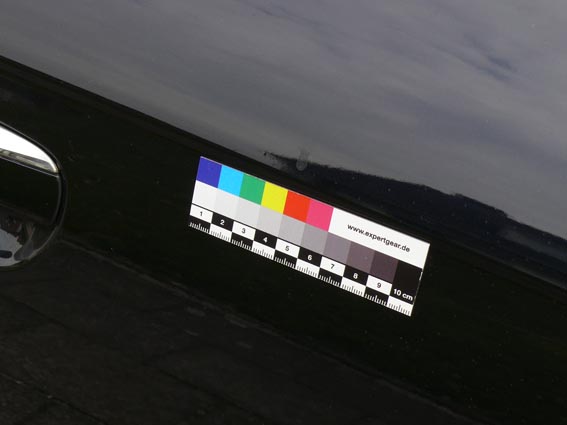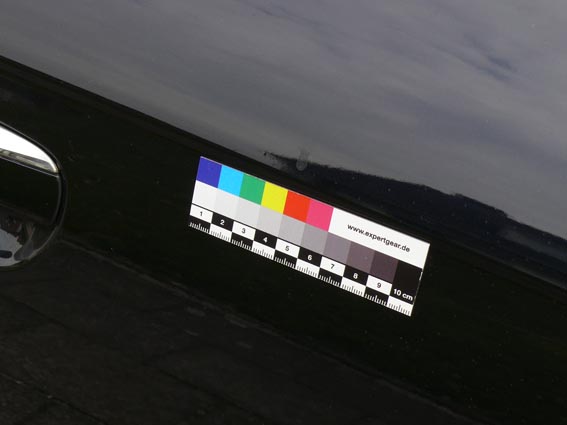 Delivery time 2-3 days, on stock
Linear colour scale, 10 cm, magnetic
When creating evidence reports in particular, it is important to be able to correctly ascertain the size ratios and colour rendering. The linear colour scale (W 10 cm x H 3 cm) fulfils multiple functions in this regard. It can be used to measure and document damage sizes and enables the retrospective colour calibration of the photos.
The magnetic properties of this linear colour scale allow it to adhere to all surfaces that contain steel. It is particularly suitable for use in the automotive sector. The front depicts the European colour scale in six shades. The colour scale is used as a reference and for comparison purposes if it is necessary to prove the correct colour rendering of an image or to set the colour rendering for image processing purposes.
The correct image brightness can be controlled using the printed grey scale.