Face mask, 3-layered, beige-grey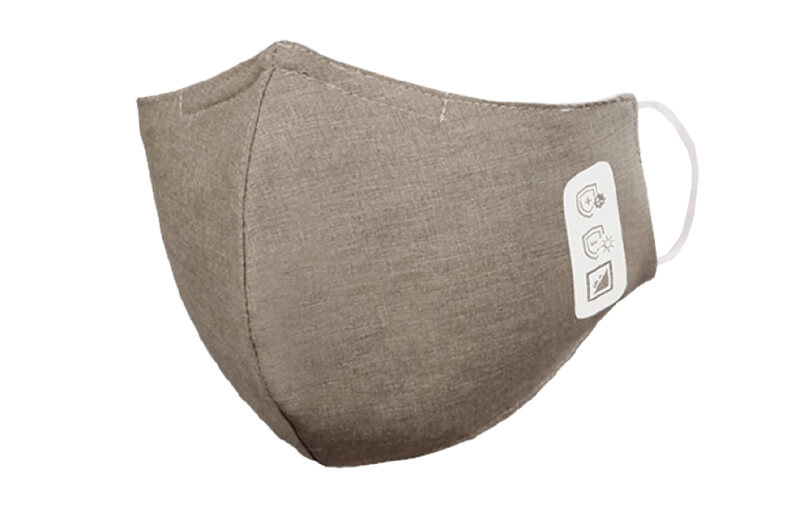 Delivery time 1-3 days, on stock
Face mask, 3-layered, beige-grey
3-layered Face mask with adjustable clip – water repellent & antibacterial.
1 Piece: Colour beige-grey

Material:
- Outer Layer: Woven fabric 100% Polyester Nano Technology, anti-UV, anti-bacterial, water repellent
- Padding Layer: Woven fabric 100% Polyester
- Inner Layer: Knit fabric 100% polyester, anti-bacterial
- Ear Loop: Knit fabric 75% polyester 25% spandex

Water repellent: helps to prevent water drops and pray infiltration
Antibacterial: cloth technology helps block up to 99,98% of bacteria
Anti Dust: dustproof yet breathable
Anti UV: cloth technology helps to prevent up to 95% of UVA and UVB rays
Size adults (width x height): 25 × 14 cm
Ear Loop: 11 cm
Adjustable nose clip, 9 cm


Storage and care information:

Handwash at normal temperature.
Do not use detergents.
This product can be ironed.
For sterilization put in oven for 5 mins at 75°C.
Store in a dry and ventilated place.
Antibacterial functionality remains optimally efficient in the first 20 washes and will still remain its effectiveness in the next sequential 10 washes.

No certification as respirator and not PSA tested!